Triple Crown for Heart 2023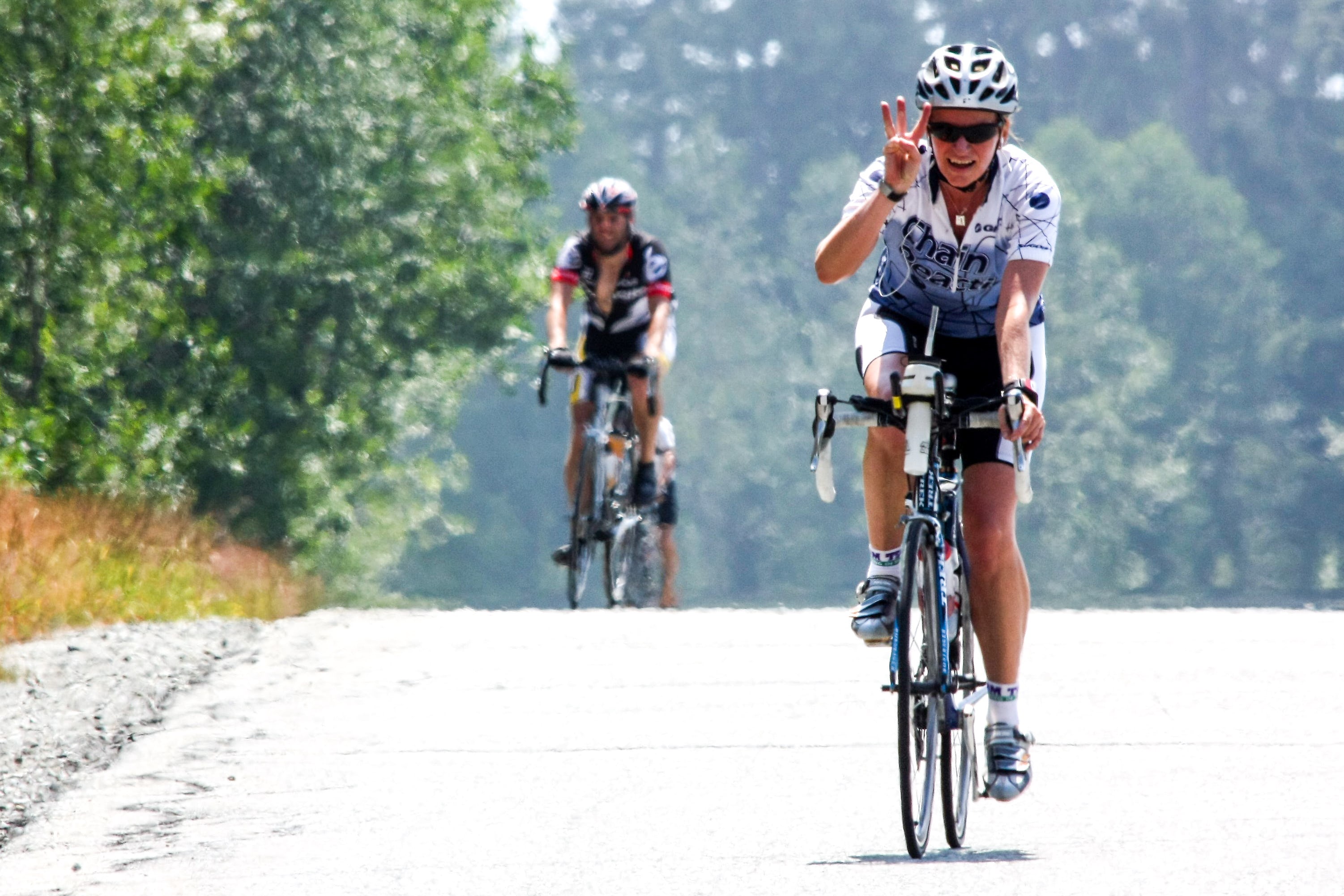 The Triple Crown For Heart is a fun road riding event that raises funds in support of the BC Children's Hospital Foundation and the Children's Heart Network!
This year marks our 12th annual ride, and we are raising $10,000 to send families living with congenital or acquired heart disease to Camp Zajac, as well as providing the remaining funds to the BC Children's Heart Foundation programs. We are hoping to raise $35,000 this year. Read more about our cause.
All your donations will go directly to these charities. Donate to your favourite rider today, or if you don't know who to donate to, you can donate to the overall cause.
We are offering incentives* to show our gratitude to riders who take on the challenge of fundraising. Riders who raise $500 or over by July 12 will receive:
*
Note:
Incentives are not awarded cumulatively - you will be awarded one incentive based on the total amount you've raised by July 12, 2023. Incentives will be given to fundraising riders when they pick up their registration packages at pre-registration (July 14) or on ride-day (July 15).
Recent Donations
The Gins donated $50.00 to BCCH Team Cardiac
Ross Rose donated $80.00 to Dennis Ross Rose
Graham Grabowski donated $100.00 to Triple Crown for Heart General
Alberto Chernikoff donated $200.00 to Kristina Bangma
Sanjin Sadovich donated $25.00 to Nancy Fedeyko